Eileen is a Christian speaker and author.  She has had a passion for writing since her youth, winning the Newspapers in Education Award for Writing in the Augusta Chronicle in high school.
Eileen attended Augusta State University, majoring in Communications and Creative Writing.  Since then, her work has appeared in the Good Newspaper in Syracuse, NY as well as various local Christian publications and newsletters.
Her first novel, The First Rose of Summer, published by Westbow Press, a division of Thomas Nelson, was released in December 2011.  It is her desire to share God's Word through her writing.  Since its release, The First Rose of Summer has received Honorable Mention in the Spiritual Category of the 2013 Los Angeles Book Festival and was the Runner-up in the Spiritual Category of 2014 New York Book Festival.
In addition to her writing, Eileen is an inspirational speaker,  sharing her experiences in life – the painful as well as the joyful – to help others break through the barriers they face in life and discover the freedom that can be achieved through the grace and mercy of Jesus Christ.
Her topics range from healing after a heartrending loss and overcoming fear, to delighting in the joys and blessings in life.  It is her desire to bring God's hope and healing to others.
Personal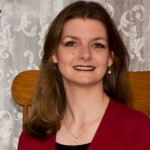 Eileen was born in Watertown, NY.  Her father was in the Army, offering her a life of diversity and travel.  She had the opportunity to see different parts of the world, traveling the East Coast of the United States as well Germany.  She spent most of her youth in Augusta, Georgia.  She gave her life to Christ as a child and has continued to have a passion to serve Him.  Her many experiences in life have increased her faith.  She uses her travels and encounters as topics in many of her articles and short stories.  She currently lives in Upstate New York.